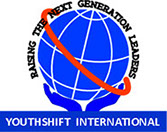 Who We Are
We are an independent faith based voluntary organisation that seek to help build an embracing community in which young/adult offenders/ex-prisoners can make a new start and contribute towards building strong families, secure communities and healthier society for all.
What We Do
We work alongside young offenders, adult prisoners, ex-prisoners and their families, offering practical, social, relational and spiritual support within prison, through the gates and out in the community.
We work to deliver practical and spiritual support through advocacy to meet our client's needs (informed by the NOMS reducing re-offending 'pathways' which outline the areas where offenders are most in need of support).
These are:
Skills and employment including: job hunting, training and education opportunities
Support to the Children and Families of offenders
Finance, Benefit and Debt
Drugs, Alcohol and general substance misuse
Physical and Mental health issues
Attitudes, thinking and behaviour - focusing on Social interaction and integration.
Emotional, Spiritual and Pastoral support.
The Life Transformation Centre
Our programmes are a step-by-step process that helps them identify what it is they really want, what's preventing them from getting it, and how to break through any barriers to take action to start a new life and change their lives forever. Specialised planning and consistent measuring, monitoring and feedback is involved.
Our Counselling, Coaching and Mentoring strategies will empower them with the training, focus and accountability they need to achieve the results they demand, desire, and deserve to make a new start.
How We Do It
We earnestly seek to harness the extensive Human, Material and Financial resources that are available within the faith communities to support those who are seeking to make a new start after leaving the prison. We work with offenders of all faiths and none.
Youthshift community chaplaincy will sign post to and thereby complement existing services to fill the gaps where services are seen to be lacking.
Our Vision
We look forward to the days when everyone who serves a prison sentence will have access to support and opportunities needed to free themselves from crime and build a brighter future in the community.
Our Mission
Our mission is to support young/adult ex-prisoners in leading crime free lives:
To contribute to building safer communities. Reducing crime, protecting the public and consequently reducing the numbers of victims of crime.
To support ex-offenders to break the cycle of re offending, working with the full range of statutory, private, and voluntary sector services.
To improve the life chances for ex-offenders.
To maintain and increase faith community involvement in developing community solutions to crime and offending locally, regionally and nationally. Recognising the wider Government inter-Faith Strategies.
Integrating with and complementing existing models of Offender Management alongside the voluntary and statutory sector to ensure a holistic approach to work with offenders in custody and the community.
Proactively address race and wider equality issues to meet the specific needs of women, youth, BAME (Black, Asian Minority Ethnic) and disabled offenders.
Copyright © 2017 Youthshift International London. All Rights Reserved. Company Reg. No: 07957889